Our Guide to Beaver Creek, Colorado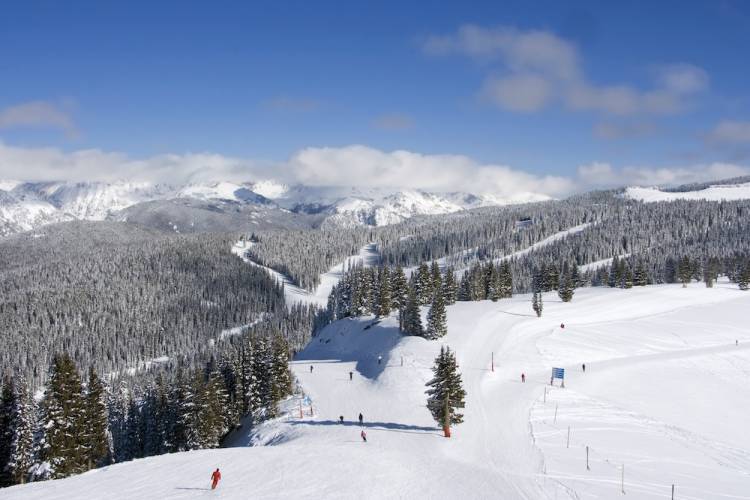 Beaver Creek is a hotspot for all mountaineers all year round. Since we are located so deep in the mountains it can be hard to know the best way to get here, where to stay, and even how to deal with the higher elevation.  Lucky for you, we want to make sure you know all the things you should know when you start planning your next Beaver Creek vacation. 
Transportation and getting around Beaver Creek 
If you are flying to Colorado for your Beaver Creek vacation, there are two airports you can fly into. The closest airport is Eagle County Regional Airport (EGE) which is just shy of an hour's drive away from Beaver Creek. A little farther away is Denver airport (DEN) which is about a 3-hour drive.  
Our concierge team can help you arrange transportation from the airport to your vacation rental. We also have connections with the local branches of car rental companies so we can provide you with a discount on a car rental.  
Now that you have made it to Beaver Creek, how do you get around? Beaver creek has a free shuttle service, Dial-A-Ride, which is a great option for getting back up the hill after an amazing dinner or a successful shopping opportunity. 
Learn more about all your transportation options on our transportation page.  
Where to stay 
Our vacation rentals provide the perfect location for whatever you'd like to do during your vacation. All our properties have ample access to the best ski mountains in Beaver Creek.  We have private homes and condos available for your stay.  
Our Highlands Lodge #107 is one of our amazing ski-in ski-out condos. This amazing 3-bed, a 3-bath vacation rental is perfect for those who are looking to attend ski school in the morning. Its proximity to town and the mountains makes it the optimal location for those looking for prime access to the mountains as well as the town.  
We have beautiful private homes available if you are looking for a more private place to stay. Our Bachelors Ridge home is quietly tucked away in the beautiful Bachelor Gulch hillside. The Bachelor Gulch express chair lift isn't too far from our bachelor's Ridge home, so you have perfect access to a full day in the mountains.  
We have so many more luxury vacation rentals available all winter long! View our vacation rentals here.  
What about the high altitude? 
Beaver Creek sits higher up in the mountains which can cause Altitude sickness for the visitors that live closer to sea level. There are ways to help avoid getting altitude sickness. Before you leave home, you can slowly increase your exposure to the higher altitudes by spending a couple of hours at modest altitudes such as 5,000 feet. You can also eat more foods that are high in carbohydrates, drink more water, and reduce your sodium intake.  
Of course, once you arrive, you should take a couple of days to adjust. It is highly recommended that you reduce your alcohol intake as well as your caffeine and salty foods. The air higher in the mountains is also dryer than at Sealevel so be sure to drink lots of water.  
Altitude sickness can be minor, but it can also quickly turn for the worse. If you have a worsening cough, increasing shortness of breath, or feel like you have liquid in your lungs, you must see a doctor immediately! Don't push yourself, if you feel worse, get help, and listen to your body.  
One of the best recommendations we have if you are feeling unwell and don't seem to be getting better is to drive down to Denver. Denver sits at a lower altitude than Beaver Creek and it will help relieve some of the effects of altitude sickness.   
There are also risks of being closer to the sun. The thinner air that goes along with higher altitudes causes the sun to be more intense. This means a higher chance of sunburns, "cold sores" and Snow blindness. Protective cream can help with sunburn, and goggles or sunglasses can help protect your eyes from snow blindness. "Cold Sores" can be prevented by a medication that your doctor can prescribe before you go.  
While venturing up into the mountains does come with some risk to those not used to being at such high altitudes, that shouldn't stop you from seeing the magnificent mountains. Book your stay in Beaver Creek today.! Trust us when we say, you won't regret it.