How to Prepare for Your Beaver Creek Ski Vacation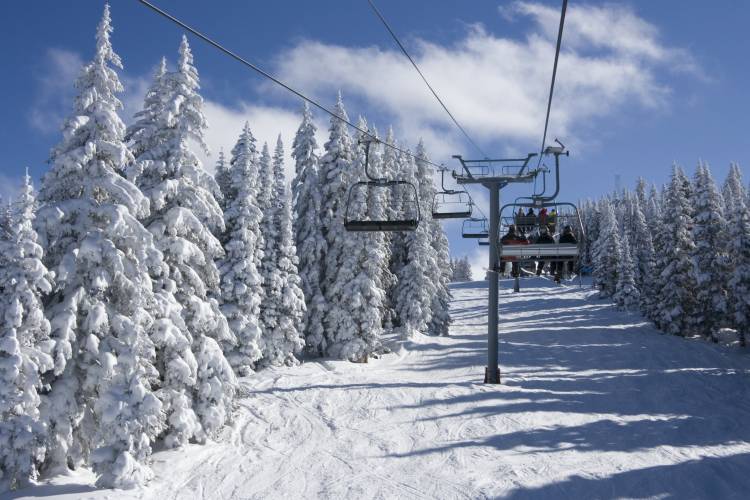 The ski season is upon us! Whether you are a seasoned ski or snowboarder or you are embarking on your first ride down the slopes, it's important to make sure you are prepared and make smart packing decisions. We gathered a few useful tips on how to best prepare for your Beaver Creek ski vacation. 
Get in Shape
Ski and Snowboarding trips take a lot of energy out of your and can leave your body sore. It is best to get your body in shape and prepared through conditioning. Getting in shape before your ski trip will not only improve your performance but will reduce the chance of injuries and falls. 
There aren't a lot of specific exercises that you should focus on doing but a regular regimen of cardio can help increase your endurance levels so you can spend more time on the mountain. If you have the time, add some strength training and stretching to your conditioning routine. Working on your core, glutes, hamstrings, and calf muscles will help best prepare you for your trip. For our skiers, it might be important to focus on the strength of the whole body.
Even if you are already active and fit, you'll be surprised by how many muscles you use while you are skiing and snowboarding.
Tune up your Skis or Snowboard
Whether you have your own or plan on renting your skis or snowboard, it's always good to make sure they are prepared for the slopes before you hit them. It's important to do this so you can be sure you are safe on the mountain. 
If you are planning on bringing your own skis to Beaver Creek, it might be a good idea to get them tuned up before you arrive. However, if you plan on shipping your skis ahead of your arrival at your Elevation Accommodation Beaver Creek vacation rental, our concierge team can make sure your ski or snowboard and ready for you. 
Are you hitting the slopes for the first time? That's great! Our concierge team can help you find and even arrange for you, your ski or snowboard rental for your stay and we can make sure they are tuned up and ready for you. 
Ski Essentials to pack 
There are a lot of things you need to remember to bring on your ski vacation. You need to make sure you have everything you need for when you are on the mountain but you also need to make sure you pack clothes for when you're relaxing in your vacation rental or if you plan to check out the stores in town. 
Our guests have found it best to split your packing into categorized lists. This is what we recommend for categories:
Ski and Snowboard Clothing & Gear: This should include all your clothing and footwear you plan on using while you are on the mountain. This will also include goggles, a helmet, a hat, gloves, a face mask, or a scarf. 
Non-ski clothing: This encompasses everything you plan on wearing when you are not on the mountain. This includes everything from jeans, winter socks, undergarments, sleepwear, and regular footwear. 
Toiletries:  This includes everything starting from face and body products, lotion, toothbrushes, sunscreen to make-up, and medicine. 
Miscellaneous:  This includes things like your insurance information, credit cards, headphones, phone, charger, and of course, you can't forget, your ski lift pass/tickets. 
Avoid Altitude Sickness
To not ruin the tip for you or anyone else, getting used to high altitude is essential. It's best to not rush to the top of the mountain when you first arrive yet take some time in the middle of the mountain and slowly work your way up. You will feel much better if you gradually adjust to the higher altitude. 
Know when Opening Day is
You can't go skiing or snowboarding without having a mountain to go down. When you are planning your next ski vacation, it is best to know when the mountains are open. Beaver Creek's opening day is November 21st, 2022. 
Start Planning your Beaver Creek Ski Vacation
With the right preparation and knowledge on how to stay safe and what to wear, your ski or snowboarding trip is sure to be one not to forget! Explore our Beaver Creek Vacation rentals to find your perfect winter home base and start planning your ski trip today!